Attic Cleanup and Sanitization
ATTIC CLEANUP AND SANITIZATION
Does Your Attic Smell Like Rodent Droppings?
When you have had a rodent infestation in your attic, it's important to act quickly. Hire the professionals at Desert Squad Pest & Wildlife for attic sanitation services. We'll safely remove all traces of the animal and sanitize the attic from top to bottom. We'll also repair all damaged areas. Other companies might just remove the animal droppings without performing any repairs. We'll make sure to put your attic back in good condition.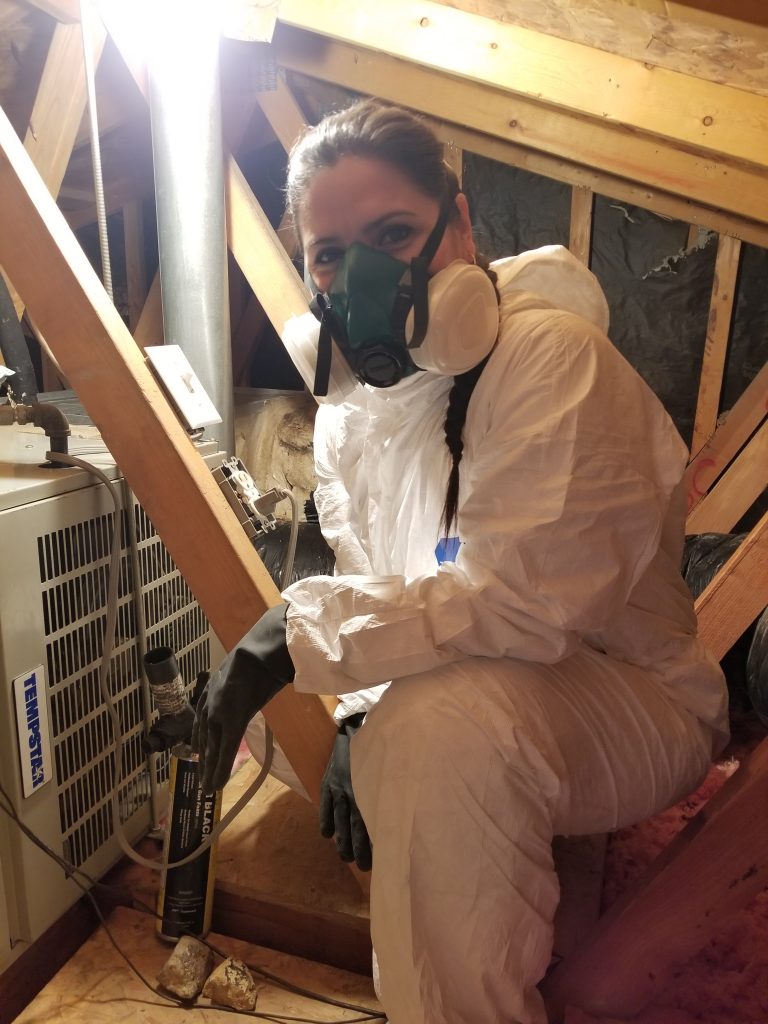 Our Unique Attic Restoration Approach
Our number one goal is to give you the instant relief you need and the long term protection you deserve from animals, rats and mice droppings in the attic. Because every situation is unique, we'll use a combination of technique for your attic cleanup and sanitization . If you need attic cleanup and sanitation, call now to schedule your appointment. We provide services in the Las Vegas, NV, Henderson, Summerlin, Blue Diamond, North Las Vegas Paradis, Pahrump, Mesquite, Mount Charleston, Lee Canyon area.
3 REASONS TO ONLY LET A PROFESSIONAL TEAM REMOVE ANIMAL DROPPINGS
We suggest letting a professional team of experts handle your attic sanitation because:
 
1) We have professional-grade equipment 

2) Animal droppings can carry a host of diseases
 
3) A professional team can make sure everything is sanitized
Why Choose Desert Squad Pest & Wildlife
We're passionate about helping people just like you get rid of unwanted pest problems. As such, we are proud to be the only pest control company in
Las Vegas
promising excellence in value, service, and trust.
Frequently Asked Questions
People get HPS when they breath in hantaviruses. This can happen when rodent urine and droppings that contain a hantavirus are stirred up into the air. People can also become infected when they touch mouse or rat urine, droppings, or nesting materials that contain the virus and then touch their eyes, nose, or mouth.
$99 For Your First Pest Service With Annual Plans.
Looking for long-term protection from common household pests? Choose our annual service plan and save $100 on your first pest service.
★★★★★
"I had a Bee problem under my 2nd story roof line. I found desert squad through friend, they send Michael over and he remove the hive and all the honey comb. He then repair the roof where he opened up to remove the honey comb. Very professional service, the technician is a very nice guy highly recommended, Fair price. Thank you desert squad. Excellent job."
- Karen W.
★★★★★
"Finding Michael has been a true gift from God. His knowledge base is absolutely incredible, only to be matched with an amazing personality! We hired several different mainstream companies and never could contain our rodent problem until we hired Desert Squad Pest & Wildlife. Michael is a genius, and willing to do the dirty work required to get the job done, at a fair price!"
- Game O.
★★★★★
"Mike is a pure professional. He knows what he is talking about, and what to do about pests. He was very knowledgeable and precise in his actions to take care of the problem. He knows customer service skills which are lacking these days !. He was also half the price of the competitors out there. We HIGHLY recommend this company for your pest problems."
- Jade S.