There are about 25 species of scorpions in Nevada, but the Arizona bark scorpions the most venomous North America and a common pest in the Las Vegas Valley. Its light brown color makes it easy to camouflage, and it can range in size from 1 to 3 inches. It is widely considered to be the most venomous scorpion species in Las Vegas. If you are stung by one of these scorpions, it may lead to nothing more than localized pain and numbness in your body, especially around the wound, but it could be far worse. Call Desert Squad Pest & Wildlife our local professional team to help with your scorpion problem in the Las Vegas, North Las Vegas,  and Henderson.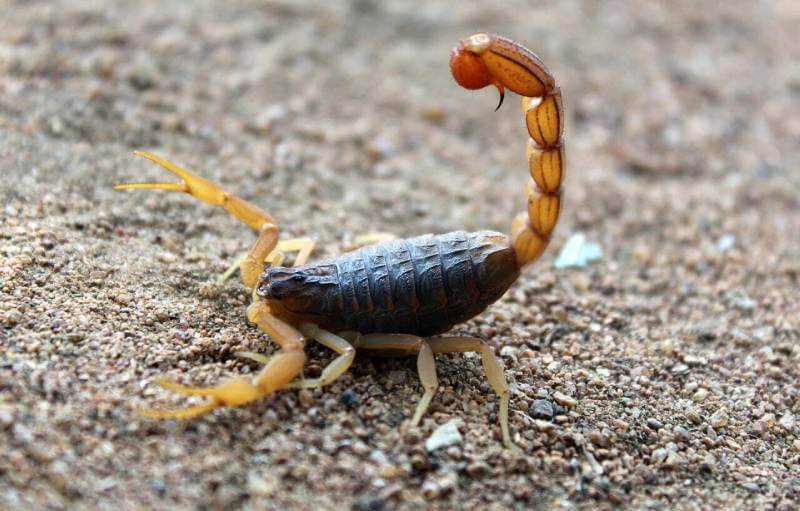 Our Unique Approach To Scorpion Control
Our number one goal is to give you the instant relief you need and the long-term protection you deserve from scorpions. Because every situation is unique, we'll use a combination of the following measures to address your scorpion problem at the source.
We'll start by performing a thorough inspection in and around your home. During this time, we will identify the species, areas of activity, potential entry points, and attractants. This step increases the chances of our treatment being successful.
2. Interior Scorpion Treatment
Our Skilled Exterminators is professionally trained to ensure you, your family, and your pests are safe when we perform our treatment to remove the scorpion activity.
3. Exterior Scorpion Treatment
Our exterior treatment we start by identifying the scorpion harborage areas, web dusting to remove any spider web around the property, perform a residual treatment around the foundation, rocks all cracks and crevices. Our product is the number one on the market that kill the scorpion seven (7) minutes upon contact.  
Why Choose Desert Squad Pest & Wildlife
We're passionate about helping people just like you get rid of unwanted pest problems. As such, we are proud to be the top pest & wildlife control company in Las Vegas promising excellence in value, service, and trust.
Frequently Asked Questions
Scorpions commonly use gaps under doors; ground-level windows; gaps surrounding plumbing pipes and utility lines that enter the home; and cracks and gaps in the foundation to get inside a home or business. Scorpions also gain access by hitchhiking inside in boxes, firewood, potted plants and outdoor furniture.
The most dangerous scorpion in our area is the bark scorpion. Scorpion stings are painful but rarely life-threatening. Young children and older adults are most at risk of serious complications.
Call Desert Squad Pest & Wildlife our local professional team to help with your scorpion problem.
$69.99 to start For Your First Pest Service With 6 Month service agreementb
Looking for long-term protection from common household pests? Choose our 6 month service plan and save $124 on your first pest service.
★★★★★
"I had a Bee problem under my 2nd story roof line. I found desert squad through friend, they send Michael over and he remove the hive and all the honey comb. He then repair the roof where he opened up to remove the honey comb. Very professional service, the technician is a very nice guy highly recommended, Fair price. Thank you desert squad. Excellent job."
- Karen W.
★★★★★
"Finding Michael has been a true gift from God. His knowledge base is absolutely incredible, only to be matched with an amazing personality! We hired several different mainstream companies and never could contain our rodent problem until we hired Desert Squad Pest & Wildlife. Michael is a genius, and willing to do the dirty work required to get the job done, at a fair price!"
- Game O.
★★★★★
"Mike is a pure professional. He knows what he is talking about, and what to do about pests. He was very knowledgeable and precise in his actions to take care of the problem. He knows customer service skills which are lacking these days !. He was also half the price of the competitors out there. We HIGHLY recommend this company for your pest problems."
- Jade S.