Our Fox Control & Removal Services
Foxes may prey on small pets or livestock (such as rabbits, guinea pigs or chickens), so pets should be kept indoors or housed in sturdy structures. Fox Dens under porches, decks or sheds are not uncommon in urban areas. If you find a fox family in an inconvenient spot, consider Calling Desert Squad Pest & Wildlife our local professional team to remove them.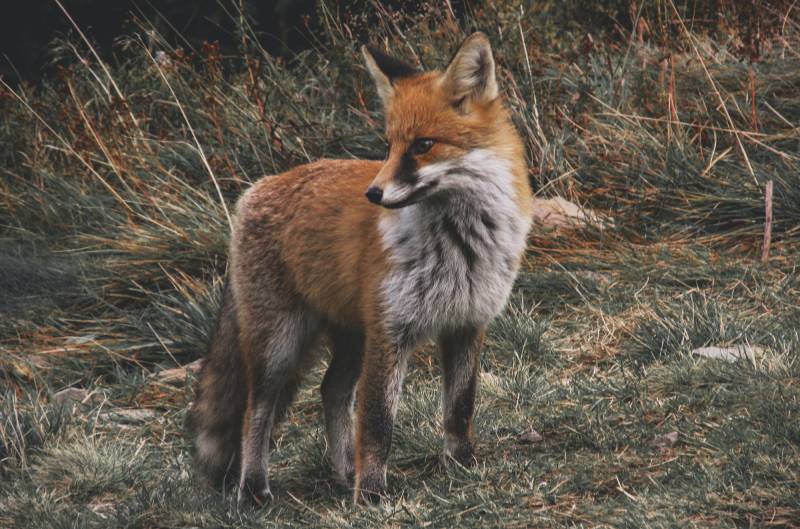 Our Approach To Fox Control & Removal Services
Our number one goal is to give you the instant relief you need and the long-term protection you deserve from foxes. Because every situation is unique, we'll use a combination of the following measures to address your fox problem at the source:
We'll start by performing a thorough inspection around your home and property. During this time, we will identify the species, areas of activity, and attractants. This step increases the chances of our baiting, trapping, work being successful.
Foxes are intelligent creatures that can cause damage to your property. One method of removing a fox from your property is using a live trap to catch and release the animal. Live trapping is a safe and effective way to keep fox away from your home.
Why Choose Desert Squad Pest & Wildlife
We're passionate about helping people just like you get rid of unwanted pest problems. As such, we are proud to be the top pest & wildlife control company in Las Vegas promising excellence in value, service, and trust.
Frequently Asked Questions
Watch for foxes at dusk and dawn, or at night. Some people set up video cameras  or a motion-sensing flash camera. If you see movement in the dark, shine a flashlight on it. Look for signs of digging under a shed or fence. If you uncover buried food items (except nuts), it's probably a fox. If your yard sometimes smells faintly skunk-ish, it's fox urine. You may be able to detect a fox by looking for its footprints in soft dirt or mud.
You may be able to tell just by listening for them. Foxes communicate vocally through sharp barks, yaps, yells, raspy "chirps," howls, purrs, trills and screeches. Some of their sounds are rather plaintive, but the tiny bark of young foxes are much like the sounds of our own puppies. You can listen to fox vocalizations.
The most effective way to remove fox is by trapping, fence roller or wall spikes.
fox removal can take anywhere between 2-10 days depending on the amount of fox activity present on the property.
$69.99 to start For Your First Pest Service With 6 Month service agreementb
Looking for long-term protection from common household pests? Choose our 6 month service plan and save $124 on your first pest service.
★★★★★
"I had a Bee problem under my 2nd story roof line. I found desert squad through friend, they send Michael over and he remove the hive and all the honey comb. He then repair the roof where he opened up to remove the honey comb. Very professional service, the technician is a very nice guy highly recommended, Fair price. Thank you desert squad. Excellent job."
- Karen W.
★★★★★
"Finding Michael has been a true gift from God. His knowledge base is absolutely incredible, only to be matched with an amazing personality! We hired several different mainstream companies and never could contain our rodent problem until we hired Desert Squad Pest & Wildlife. Michael is a genius, and willing to do the dirty work required to get the job done, at a fair price!"
- Game O.
★★★★★
"Mike is a pure professional. He knows what he is talking about, and what to do about pests. He was very knowledgeable and precise in his actions to take care of the problem. He knows customer service skills which are lacking these days !. He was also half the price of the competitors out there. We HIGHLY recommend this company for your pest problems."
- Jade S.