Our Bird Control & Removal Services
Birds can be a significant pest for residential and businesses, especially those handling food, such as food warehouses, food processing factories and bakeries, where they can become a problem inside buildings.
The common problems and issues which develop due to a bird infestation come in a range of options. They can range from damage to the structure of a property due to their nesting habits to the spread of diseases such as Salmonellosis through their droppings.
As a result, they can cause residential properties and businesses to take costly measures for cleaning, repairing buildings and equipment, and replacing raw materials and finished products.
Which bird species are pests?
Birds are protected by wildlife laws throughout the united states and can only be disturbed or killed in certain circumstances or seasons. So it is important to identify a bird you consider to be a pest before taking any action to control it and check the local wildlife laws  your best option is to check with our professional team.
The main bird species that cause problems on buildings are:
– Pigeons
– Starlings
– House sparrows
– Gulls
– House myna or Indian myna
Problems caused by birds
1. Fouling
Unsightly droppings can build up in roosting sites, foul paved areas nearby, causing a slip and fall risk for staff in businesses and members of the public in urban areas. Birds also foul vehicles parked nearby and for businesses spoil raw materials and finished goods, causing financial loss.
2. Physical damage
Larger birds such as pigeons can dislodge roof tiles. Bird droppings corrode stone, metal, paintwork and other building materials, while birds gaining access to roof spaces can damage insulation. The damage can result in high cost of repairs for the building owners.
3. Spread of diseases
Bird droppings can contain many types of bacteria, viruses and parasites which can contaminate food, surfaces and goods. The pathogens in the bird droppings include Salmonella, E. coli and Histoplasma, which can then infect people handling the goods and eating contaminated food.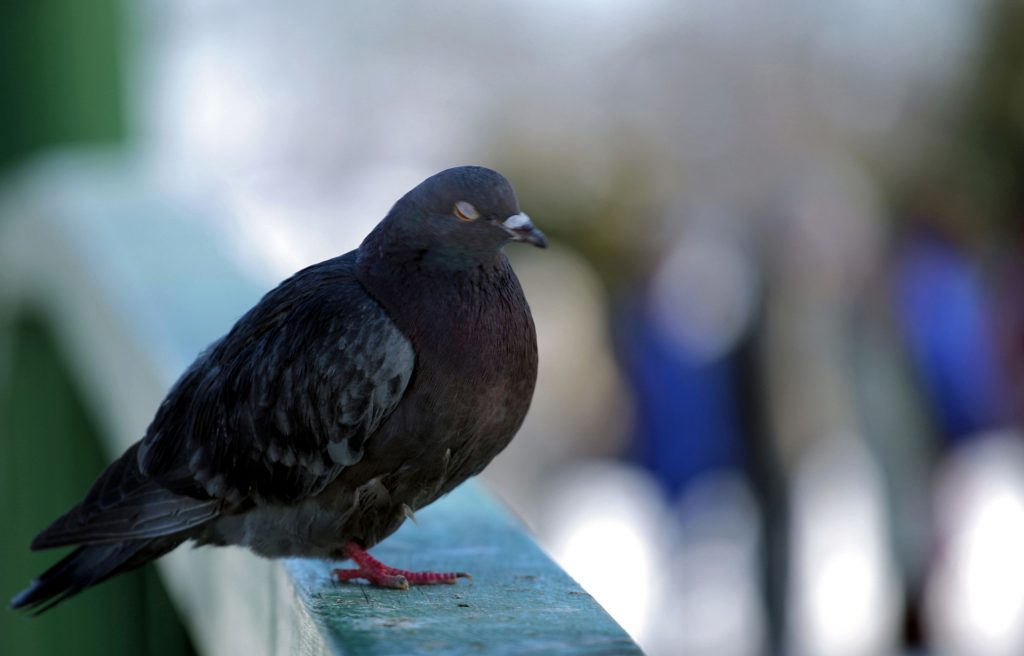 Our Approach Bird Control & Removal Services
Our number one goal is to give you the instant relief you need and the long-term protection you deserve from rats and mice. Because every situation is unique, we'll use a combination of the following measures to address your rodent problem at the source:
We'll start by performing a thorough inspection in and around your home. During this time, we will identify the species, areas of activity, potential entry points, and attractants. This step increases the chances of our baiting, trapping, and seal work being successful.unchanged.
To prevent or get rid of birds, we  make roosting and nesting areas less attractive. Fill in access to voids, slope resting areas and prevent landing by using solar screen, optical disc, bird  spikes and or netting. Keep all food and standing water out of reach, as pigeons will flock to where there is food and water. If they cannot find food in an area they will look for it elsewhere.
3. Sealing Open Entry Points
Sealing or screening should be done to all Holes around the roof and the attic should also be sealed. Sealing all the cracks as well as the holes will ensure these points do not act as entry points even in the future.For area that cannot be corrected by simply sealing, then we conduct a complete repair.
4. Cleaning Nesting Areas
Bird nests can also contain other pests such as mites, parasites, and ticks that can stick around long after the birds have left the nest. Birds have been known to build their nests in some very inconvenient places in and around homes. all nests will need to remove and sanitize to remove pheromones and prevent health hazards
washing the roof remove pheromones and droppings that can lead to several diseases, including a flu-like illness called psittacosis. Salmonella – a bacterial infection that can cause diarrhoea may also be present in some bird droppings
Why Choose Desert Squad Pest & Wildlife
We're passionate about helping people just like you get rid of unwanted pest problems. As such, we are proud to be the top pest & wildlife control company in Las Vegas promising excellence in value, service, and trust.
Frequently Asked Questions
Birds that are considered non native species such as the House Sparrow, pigeons and the European Starling are not protected, and many groups of hunted or game birds, including ducks, geese, doves, and many shorebirds are subject to limited protection and can be hunted in season.
most bird work complete the same day. unless we have to perform trapping which could take up to a month or solar screening which could take a day or tow.
Desert Squad Pest And Wildlife Warranty our work for one year in the affected areas where we perform work.
$99 For Your First Pest Service With Annual Plans.
Looking for long-term protection from common household pests? Choose our annual service plan and save $100 on your first pest service.
★★★★★
"I had a Bee problem under my 2nd story roof line. I found desert squad through friend, they send Michael over and he remove the hive and all the honey comb. He then repair the roof where he opened up to remove the honey comb. Very professional service, the technician is a very nice guy highly recommended, Fair price. Thank you desert squad. Excellent job."
- Karen W.
★★★★★
"Finding Michael has been a true gift from God. His knowledge base is absolutely incredible, only to be matched with an amazing personality! We hired several different mainstream companies and never could contain our rodent problem until we hired Desert Squad Pest & Wildlife. Michael is a genius, and willing to do the dirty work required to get the job done, at a fair price!"
- Game O.
★★★★★
"Mike is a pure professional. He knows what he is talking about, and what to do about pests. He was very knowledgeable and precise in his actions to take care of the problem. He knows customer service skills which are lacking these days !. He was also half the price of the competitors out there. We HIGHLY recommend this company for your pest problems."
- Jade S.